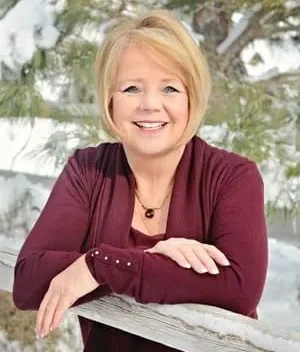 Barbara Snow is a DSW/LCSW specializing in adult individual and group therapy and maintains a private practice in Salt Lake City, Utah.

With over thirty five years experience, she works with a broad spectrum of clients. Among her areas of expertise are the treatment of sexual abuse, trauma, anxiety, depression and dissociative disorders .

In addition to being a psychotherapist, she has presented as the keynote speaker at national conferences and to general audiences speaking on the topics of interpersonal violence and trauma.

She is the author of multiple research articles featured in prominent, juried professional journals and served as an expert witness.
She has been featured in nationally televised documentaries and productions. She has been an instructor for the University of Utah, Veterans Affairs, law enforcement and diverse social service and religious agencies. As the former co-founder and clinical director of the Intermountain Sexual Abuse Treatment Center she directed the development of one of the largest treatment centers for childhood sexual abuse in the United States.

She is an interactive, solution-focused therapist. Her therapeutic approach is to provide support and practical feedback to help clients effectively address personal life challenges. She integrates complementary methodologies and techniques to offer a highly personalized approach tailored to each client. With compassion and competence, she works with each individual to help them build on their strengths and attain the personal growth they are committed to accomplishing.

Education
Doctorate of Social Work, University of Utah
Masters of Social Work, University of Utah
Bachelor of Arts, University of Utah

Professional and Academic Awards
Utah Chapter of the National Committee for the Prevention of Child Abuse Award
Victims Rights Special Service Award
National Institute of Mental Health Research Award
University of Utah Presidential Research Fellowship
Magna Cum Laude, Phi Beta Kappa, Mortar Board

Professional License and Memberships
Utah State Clinical Social Worker Active License
Academy of Certified Social Workers
National Association of Social Workers
International Society for Study of Trauma and Dissociation





Contact me to make an appointment today!

801-230-3377